DroneDry (PAT PENDING) is a ground breaking bagpipe moisture control system. It incorporates a specially engineered set of stocks that absorb and restrict excess moisture from gaining access to the bagpipe reeds and Designed to be compatible with any bag.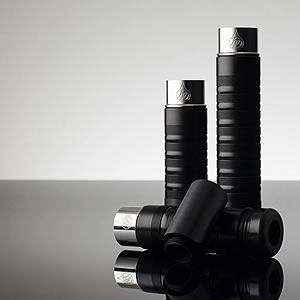 Whether you're a serious soloist or a pipe band that wants to get that edge on the competition, this website has everything you need to know about the DroneDry system and how you could benefit from it. I have worked closely with some of the best pipers in the world to come up with a system that ticks all the boxes and more.
When designing and testing the product I knew the importance of having a bagpipe that produced the sound you want, without sacrificing tonal quality. Giving your pipes the stamina to perform under what ever conditions. Whether it's a piobaireachd at the Glenfiddich, a medley at the World championships or a jamming session in the Park Bar, the DroneDry system is finished when you are.
The DroneDry stocks take their dimensions from the 2012 Oban Gold Medal winning set of Henderson's so you know the stocks will perform in any set of pipes, new or old. If the idea of foreign stocks does not appeal to you, you can opt for the "Gold" model. The Gold model will replicate you're very own stock lengths and diameters to insure a tailored fit into your bagpipe. DroneDry stocks are precisely CNC machined to a tolerance of 0.02mm ensuring perfect integration of all the components. All the stocks are assembled and inspected by myself to ensure 100% quality.